because the top of the chair and sofa is not enough room for the dogs to sit on. I also like the color.
This is the chair I would get to go with the set. I just love the chair.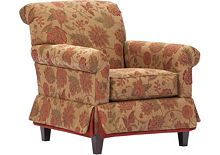 This is on my list as well. I kind of like it but I am not totally in love with it. But I could be persuaded.